By Kristy Padron, MLIS
Scholarly Communication Services Coordinator
The 80s rap group 2 Live Crew received notoriety for its bass sound and explicit adult lyrics.  At that time, Luther Campbell and others in this Miami-based group spoke about the First Amendment and its protection for their lyrics.  What may be less known is 2 Live Crew also presented a case to the U.S. Supreme Court in 1994 that influenced our current understandings of copyright, fair use, and parody.
The Case Summarized
In 1989, Acuff Rose Music, Inc. denied 2 Live Crew permission to use the bass line of its famous Roy Orbison song, Oh, Pretty Woman (hear the original).  The group then created their parody, Pretty Woman, which sold a quarter of a million records (hear their parody).  The music company sued the group for copyright infringement and its case reached the U.S. Supreme Court in 1994.
In a unanimous decision, the Supreme Court ruled in favor of 2 Live Crew.  The court strongly considered the group's transformative use of the original song into a parody, and found their new song was much different than the original work it used.  The court also stated that applying fair use is not a one-size-fits-all formula; instead, fair use is considered through a fair use analysis that carefully considers of the details for each particular use of a copyrighted work.  
Finally, the court said that using copyrighted work for parody, news reporting, or nonprofit uses was not a free pass for using copyrighted works.  The 4 factors of purpose, use, nature, and effect (also known as PANE) as stated in USC Title 17 § 107 need to be evaluated in through a fair use analysis for each instance.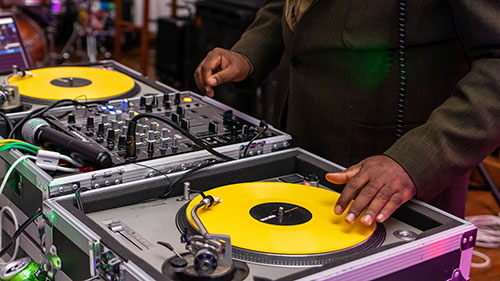 What does this mean to us?
2 Live Crew's case is considered to be a key one for interpreting and applying fair use.  Whether a graduate student wants to use a copyrighted image in a manuscript, or if a professor wants to assign an article to read in electronic Course Reserves, each instance requires a consideration of the PANE factors.  The details in these scenarios will differ from other instances, even when similar, so what may be considered to be fair use in one instance may not be in another.
Many criticize fair use for being vague or difficult to apply, or shy away from using it.  However, some legal experts assert that fair use's flexibility allows copyrighted works to be (legally) reused with changes in technology and ways we do things.  2 Live Crew's court case brought much insight to how fair use can be applied in these instances, and also points out that we will continue to see new technologies and emerging forms of creative expression that build on the work of others. 
More Information:
Source:
Babiskin, L.M. (1994, Fall).  Oh, pretty parody: Campbell v. Acuff Rose Music, Inc.  Harvard Journal of Law and Technology, 8(1): 193-220.  http://jolt.law.harvard.edu/articles/pdf/v08/08HarvJLTech193.pdf
Acknowledgement:  A special thanks to FAU librarian Tom O'Brien who brought this case to my attention in his enthusiastic presentation on Fair Use.