Subtitle
FAU Libraries Scholarly Communication Services (SCS) provide support to all FAU campuses by addressing the wide range of issues related to creating, evaluating, disseminating, and preserving the outputs of research and scholarship.
Featured Image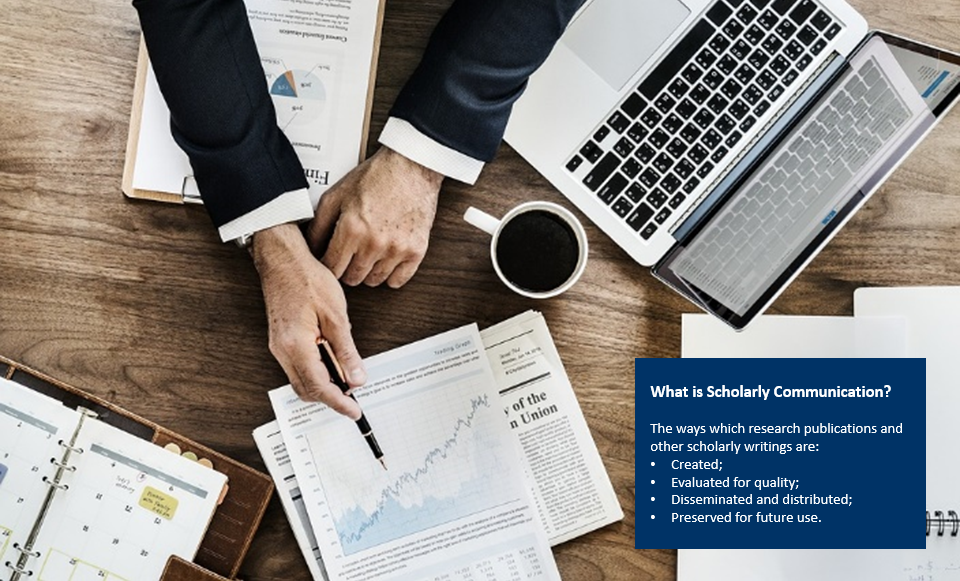 Photo credit: Pixabay.com, Permission by CC0
About Scholarly Communication services
The world of information and scholarly publications is becoming increasingly complex and has a significant effect on higher education.  Researchers and scholars are typically expected to publish their work but now must consider many factors: a publication's bibliometrics or impact factor for promotion and tenure, Open Access, or avoiding predatory publishers to list a few. Faculty and students alike confront unclear copyright laws and may, without intention, unethically re-use the works of others.  Other topics within this sphere that students and faculty may work with include Creative Commons, Fair Use, or scholarly publishing in general.  Scholarly Communication Services (SCS) is here to inform students and faculty so they can successfully navigate these parts of the ever-changing world of information; see the topics that are covered. 
Do your students need to learn fair use and how they can ethically re-use the work of others in their projects, or do you or your faculty colleagues want to hear about updates in copyright, impact factors or other related topics? If so, SCS can provide one-on-one consultations, presentations for groups, and sessions for courses.  FAU librarians will work with you to identify your needs and objectives to inform you, your colleagues, and your students on these matters.
**Please note that due to the pandemic, all requests will be delivered online via Zoom, WebEx, or Microsoft Teams.**