University Archives
University Archives, a unit within FAU Libraries' Special Collections, preserves the papers and records of individuals and organizations associated with the University and items documenting the history and growth of Florida Atlantic University. Materials collected include student newspapers, minutes of the Faculty Senate meetings, faculty papers, student publications, correspondence, university artifacts, memorabilia, Boca Raton Army Base Plans and 15,000 photographs of students, faculty, and campus activities.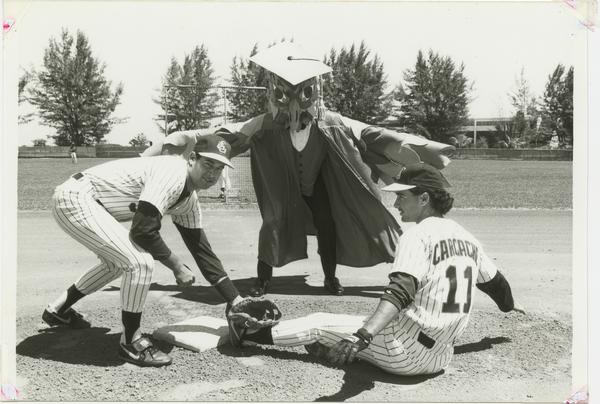 ---
Faculty Papers
University Archives also houses faculty papers that support the teaching and research mission of Florida Atlantic University. Faculty papers include teaching materials, lecture notes, research files (notes, journals and photographs), conference papers, writing drafts and published works. University Archives maintains processed and unprocessed collections from retired FAU faculty, including Dr. Harry A. Kersey, Jr., Dr. John Early, Dr. John O'Sullivan, and Dr. Norman Nathan.
For the finding aid directory, University Archives please click here.