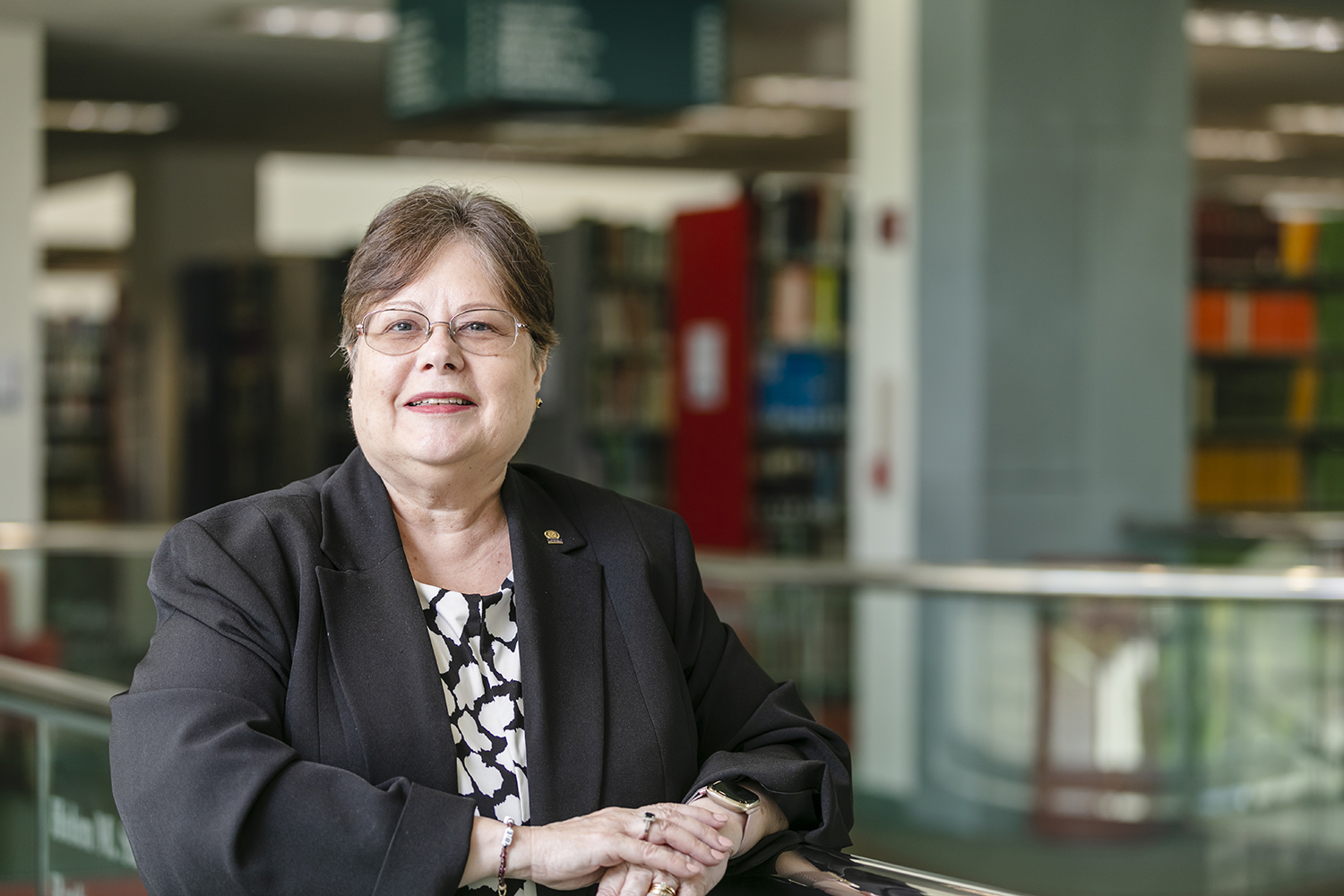 Linda Marie Golian-LUI, Ed.D., Ed.S., M.L.I.S.
Linda Marie Golian-Lui, Ed.D., Ed.S., M.S.L.S. is a double FAU alumna who proudly serves as the Dean of Libraries. In this position, she provides executive leadership and vision for the collections, services, spaces, and professionals for a multi-campus library system consisting of three facilities: S.E. Wimberly Library on the Boca Raton Campus, the John D. MacArthur Campus Library in Jupiter, and the Harbor Branch Oceanographic Institute Library.
Dean Golian-Lui also oversees the collaborative contracted relationships for FAU library services at three Broward Campuses in Dania Beach, Davie, and Fort Lauderdale and shared library services for Palm Beach State College on the Boca Raton Campus.
Over 950,000 people visit the FAU Libraries annually – enough to fill the FAU Football stadium 32 times. The Libraries are committed to student success and offer the space and resources for research and study for the whole FAU community.
Collections include approximately 3.7 million items, including books, periodicals, government documents, maps, media, and unique items. Signature collections include the Marvin & Sybil Weiner Spirit of America Collection, Arthur & Mata Jaffe Center for Book Arts, Recorded Sound Archives, the Larkin Presidential Letters Collection, and Print Music Collection. Electronic resources include access to more than 200,000 journals and over 500 databases in all subject areas, with over 1.6 million searches performed annually.
Linda joined FAU after serving as Associate Dean of the Kennesaw State University Library System for ten years and Dean of Libraries for the University of Hawaii at Hilo for ten years. Her areas of research interest include library administration, mentoring, thinking styles, and imposter theory. Additional educational degrees include a BA in Sociology from the University of Miami, an M.S.L.S. from Florida State University, and a Graduate Certificate in Leadership and Ethics from Kennesaw State University.