Featured Image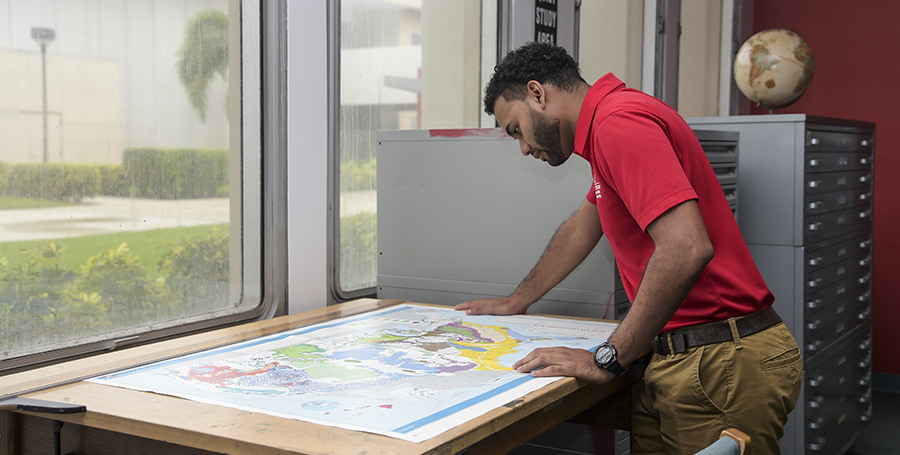 Maps in the Collection
The S.E. Wimberly Library houses over 38,000 physical maps. It has an extensive collection of topographic maps as well as historical, geological, political, and topical maps. It also provides access to various collections of digital maps.
All maps are located on the First Floor East unless otherwise noted. For assistance with locating a map, please visit the Government Information and Maps Department in LY 109. 
Use our map finder to explore our map collection in different categories. Detailed map description and location are included.