Subtitle
Don't miss the five days of winter magic in Wimberly Library!
Featured Image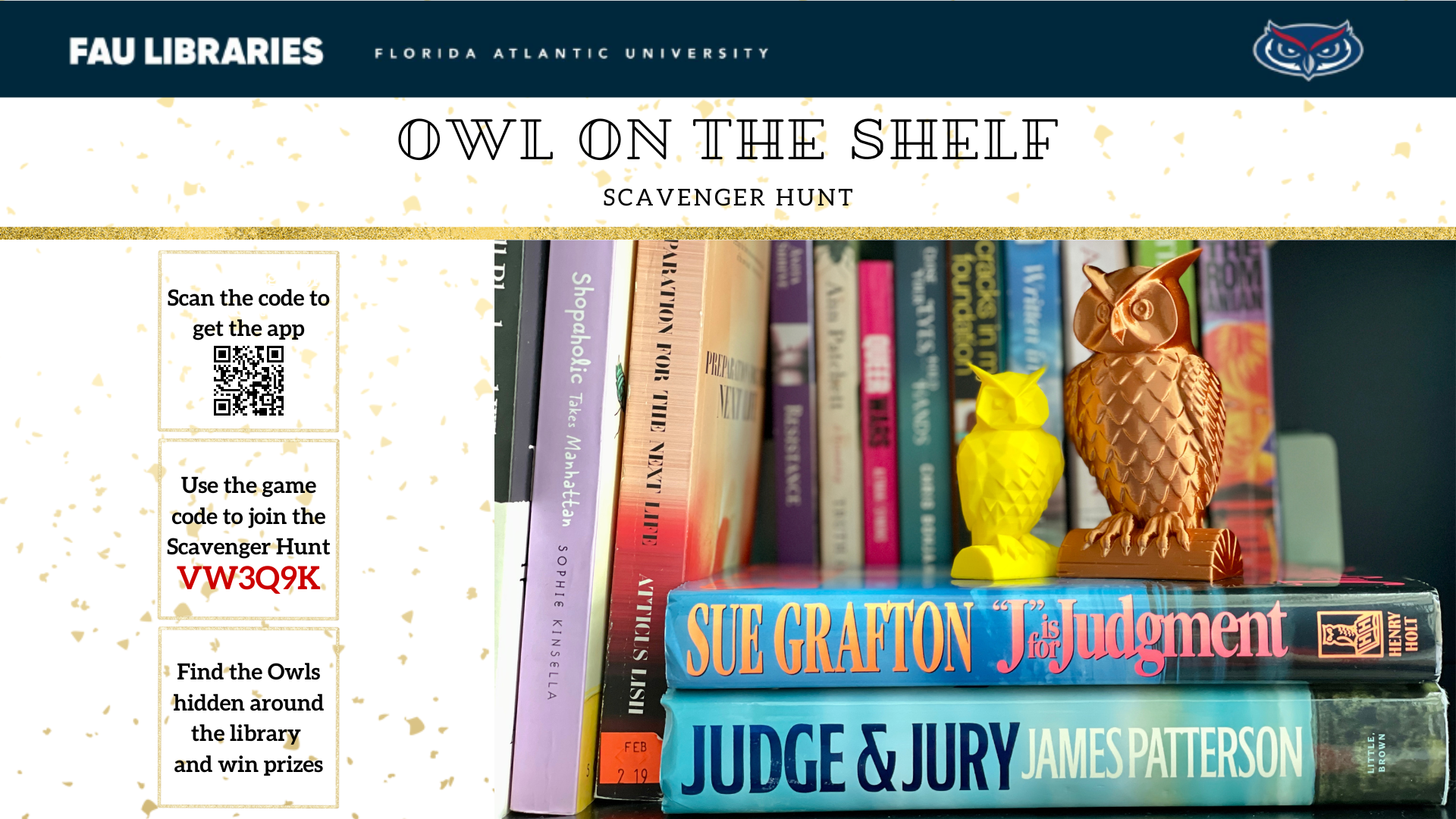 Join the Owl on the Shelf Scavenger Hunt on December 5-9. Find all the owls hidden around the Library and win amazing prizes. The hints for the day's hunt will drop at 11 AM and 2 PM daily.
Once you find the owl, take a photo with it and upload it to the app to claim your victory. You can keep the owl as your trophy! All owls are 3D-printed in the Wimberly Library, and each one is different.
Every player who completes at least one mission is automatically entered into a drawing for the prize, and every student who finds at least one owl will enter the drawing for the main prize. The results will be announced on December 12. Follow @FAULibraries on social media for game updates.
Get the Goose Chase app here and use the code VW3Q9K to join the game.