Subtitle
By Kristy Padrón, MLIS Scholarly Communication Services Librarian
Have you been unable to read an article or other publication because you had to pay for it?  For professors and researchers, are you frustrated by limited options for sharing or posting your published scholarly work?  If so, Open Access is a response to these scenarios.  Open Access is a model of publishing that emerged among academics, research sponsors, and learned societies who shared these concerns and noticed increased barriers to access scholarly publications.
"I think it is important to make my work accessible —not hidden behind a paywall— for communities with whom I work, and for students and other researchers in this field, or related fields, that often don't have library access to some of our major journals in the field."

Maria Fadiman, FAU Professor of Geosciences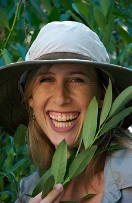 Open Access also addresses the intellectual property rights of authors and researchers.  When a scholar agrees to have their study or other work published, they typically are required to transfer their copyright to the publisher.  Although this is a standard practice, it limits a scholar from sharing their work with colleagues and students; they are less able to distribute their work or use it for teaching.  If you are interested in changing the terms of your copyright agreement for your accepted manuscripts, see our Author Copyright Agreements LibGuide.
To promote Open Access on the FAU campus, the FAU Libraries will be hosting 2 webinars during Open Access Week 2020 (October 19 – 25, 2020):
Making Scholarly & Creative Work More Available:  Introduction to Open Access
Monday, October 19, 2020 12:00 PM - 12:30 PM
Imagine a world where anyone can read scholarly or creative works without a subscription or paywall!  This actually happens thanks to Open Access (OA) publishing!  This presentation introduces OA, how to find OA publications to publish your work, and ways you can support and promote OA.
Open Access Funding:  How to Pay (or Not) to Publish
Wednesday, October 21, 2020 1:00 PM - 1:30 PM
Open Access (OA) funding shifts the costs of publishing, but it doesn't mean authors always have to pay!  This presentation introduces Open Access funding models and ways authors can bypass the cost of publishing in OA.