Featured Image

The John D. MacArthur Campus Library is launching a new art program that has an interactive lounge, and features film and video projects produced by international artists.
Staff at the Jupiter Library transformed a small corner on the first floor into an art lounge, where patrons can comfortably sit and watch the featured videos.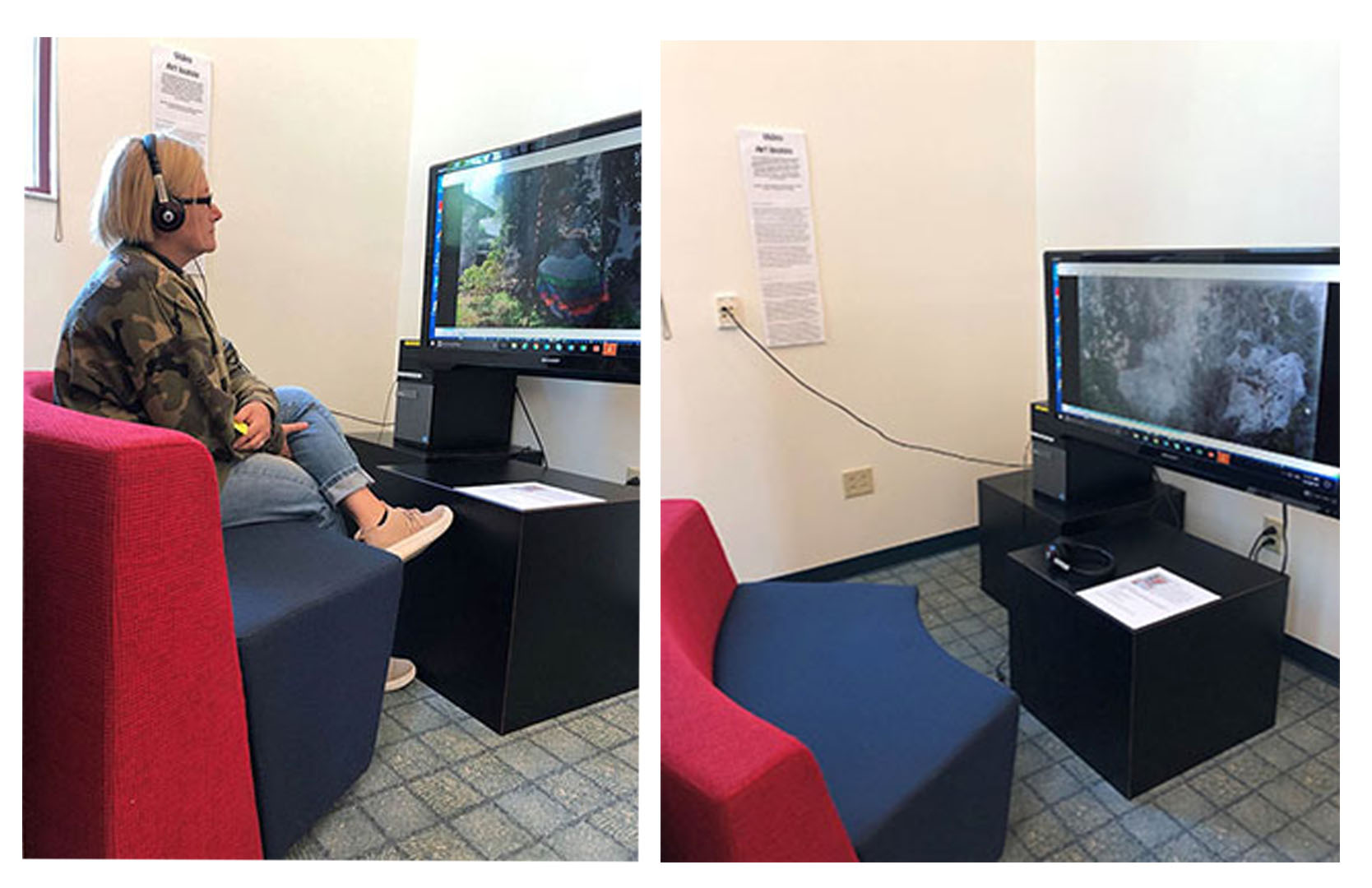 "The goal is to expose students to a new art medium, spark conversation and inspire possible projects for students," said Diane Arrieta, Outreach Coordinator at the John D. MacArthur Campus Library. 
Diane has worked to organize a series of videos from conceptual artists and filmmakers that will stream in the video lounge Monday through Friday from 10 a.m. to 3 p.m. Each film will be exhibited for a one month period. 
The first feature artist is Allison Kotzig and her short called Ghost Orchid is now being shown through March 29th.  
"My video work explores dream and trance states brought about by light reflection and movement as they relate to identity, transformation, mystery and transcendental experience," said Kotzig. 
We are excited about this project because it will give students and community the chance to learn more about video art as an art medium in a welcoming setting.
For updates about the art lounge, be sure to follow the Jupiter Library's Instagram and art blog.