The FAU Libraries proudly support the experiences of all first-generation students, faculty and staff. Like past years, we are joining colleges and universities across the country to participate in the National First-Generation College Celebration on November 8, 2020.
We asked our first-gen faculty and staff to share why they thought it was important to attend college. Some of their experiences can be found below.

Did you know that Carol Hixson, Dean of the University Libraries, is also a first-gen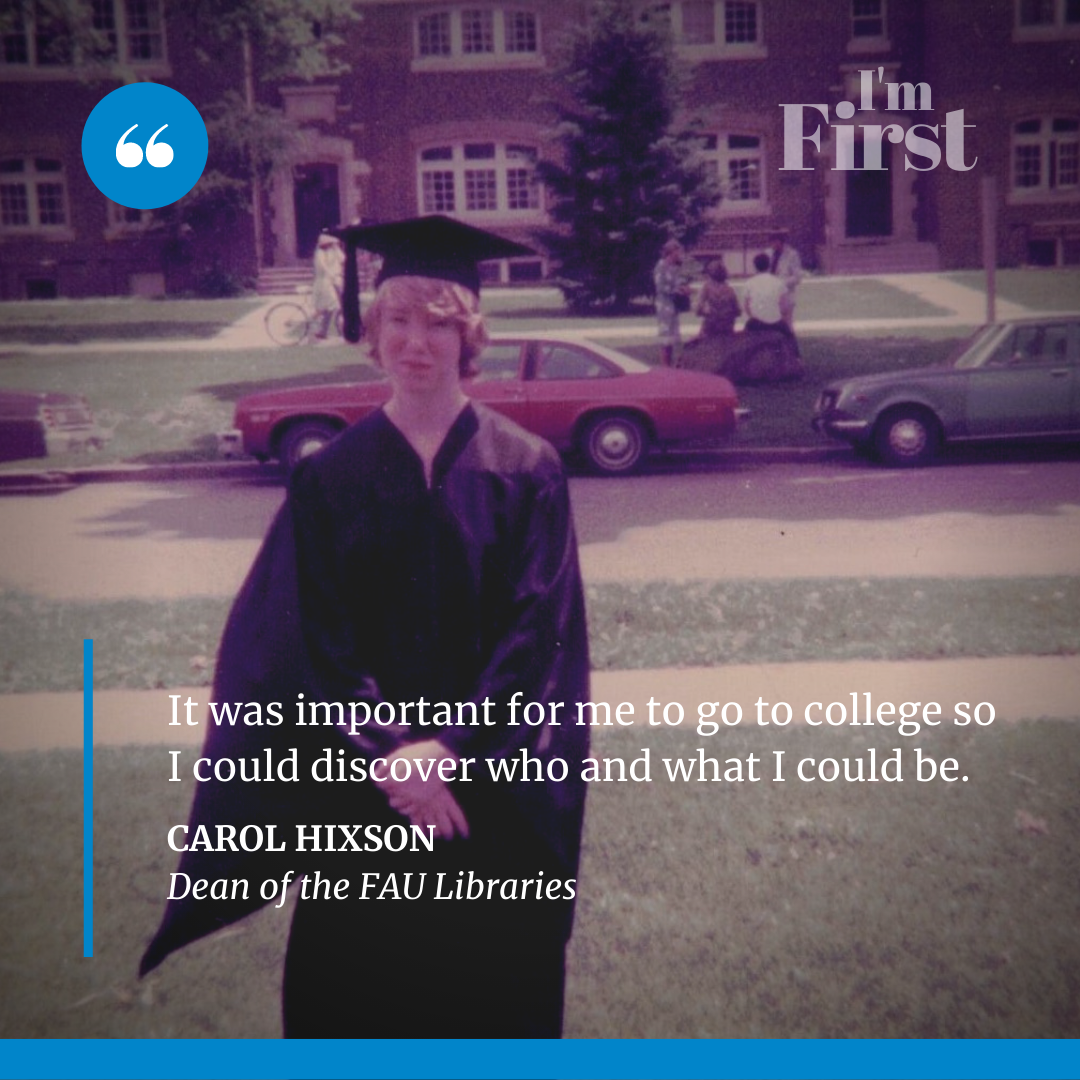 eration college student? Dean Hixson shared her story and the impact that attending college had on her in her latest blog. 
"Going to college was a dream that I had without any clear idea of what I wanted to become. I only knew that I was passionate about studying foreign languages and history," wrote Dean Hixson in her blog. "I only knew that I never wanted to stop learning. Going to college was essential for me to learn what I was capable of and it enabled me to start to carve my own special place in the world that was different from anything anyone else in my family had done." 
Beyond our heartfelt library staff stories, we have created resource guides for the FAU community. The first is a hand-selected first-generation resource and book collection. Here, you will find  books written by first-gen authors as well as resources for faculty and staff about supporting first-generation college students. 
Additionally, we have a guide that highlights some of the specific resources that are available for first-gen students at FAU.