Featured Image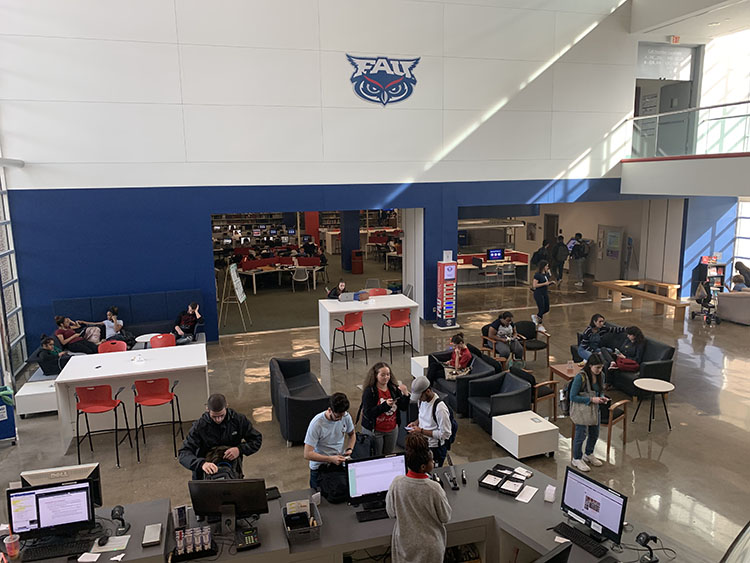 BOCA RATON, FLA. (February 4, 2019) — The moment you've been waiting for is here! The Wimberly Library will start its 24/5 trial period on February 11th.
For years, students have been asking us for extended hours, and now we can finally make it happen with a partnership with FAU's Student Government. Multiple offices around campus and library administration worked together to make it possible to hire three additional library staff members and security to safely keep the library doors open later.
"The FAU Libraries are delighted the University has identified funding to open the Wimberly Library 24/5 on a trial basis for the spring 2019 semester," said Carol Hixson, Dean of the University Libraries. "We are grateful to Provost Bret Danilowicz and VP of Student Affairs Corey King for their efforts to turn this long-time dream into a reality."
During the pilot program, the library will open at noon on Sundays and remain open until 6 p.m. on Fridays. The University will explore funding the 24/5 program past the spring semester if there is a proven need from the students.
This exciting initiative will mirror what happens at many other academic libraries around the state and nation. This step forward also shows that the FAU Libraries are committed to ensuring students, faculty and staff have access to the quality services required to meet their teaching, research and study needs.