Subtitle
Annual Pie Sale fundraiser helps raise funds for the community book art center
Featured Image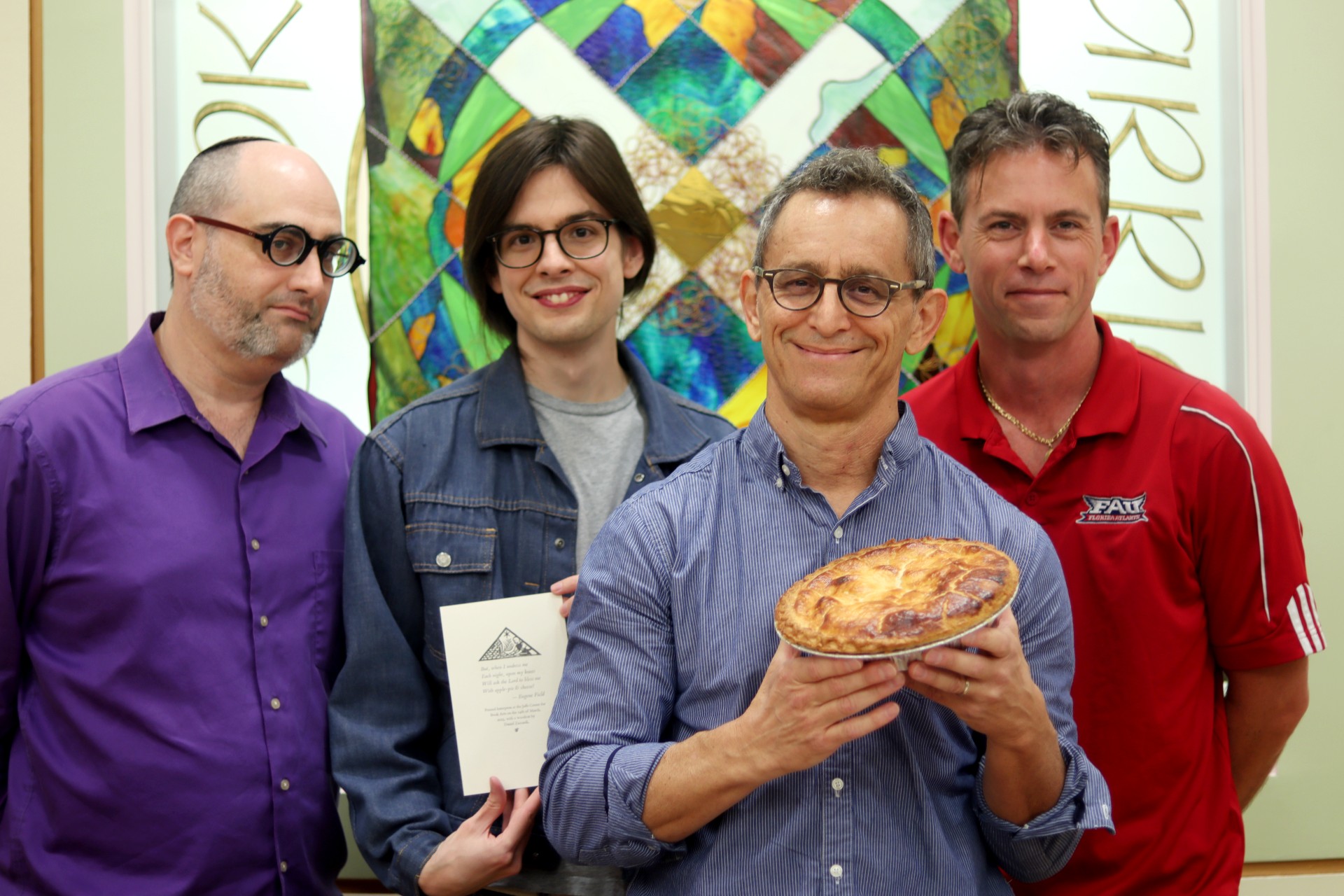 The Pi Day Pie Sale supporting Jaffe Center for Book Arts was a success! Thanks to everyone who participated, purchased delicious pies, sent additional donations and supported the center. We sold 57 pies and, with additional donations, raised $797 for Jaffe Center. 
Guests who picked up their pie on Pi Day, March 14, were able to use one of the Center's printing presses to create a pie print.  
A beautiful letterpress Pie Print created with a woodcut by Daniel Zaccardi is still available at Jaffe on a $25 donation basis.