Featured Image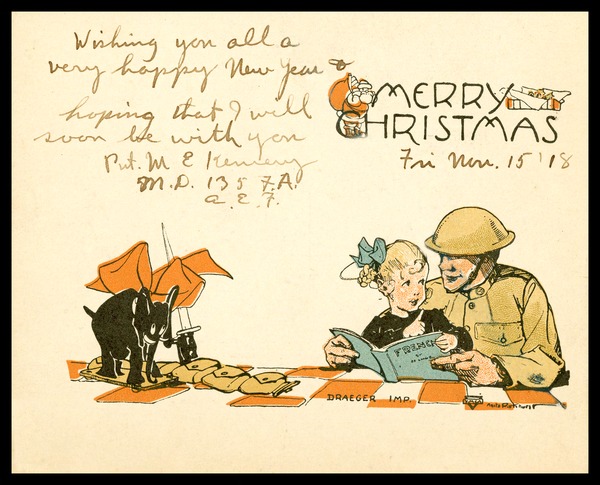 The FAU Libraries are pleased to announce that we have become a content contributing partner to The Sunshine State Digital Network! Our first digital collection we've shared is the Marvin E. Kemery Digital Collection: Letters Home from a World War 1 Soldier. 
Marvin E. Kemery was born in Ohio in 1895 and after the war resided in Palm Beach, Florida until his death in 1988. This collection correspondence and maps by World War I United States Army Officer Marvin Kemery describes the emotions and environment in which he served. Mr. Kemery was a Private in the Fourth Army, 37th Division, 135th Field Artillery Regiment. Our Special Collections department acquired Kemery's war letters from the Boca Raton Historical Society.
This collection is now available shared within the Digital Public Library of America, and through a partnership with The Sunshine State Digital Network the collection will now reach a larger audience.
View the collection in the DPLA here!