Subtitle
Explore challenged books in Libraries' collection and join the Read Aloud
Featured Image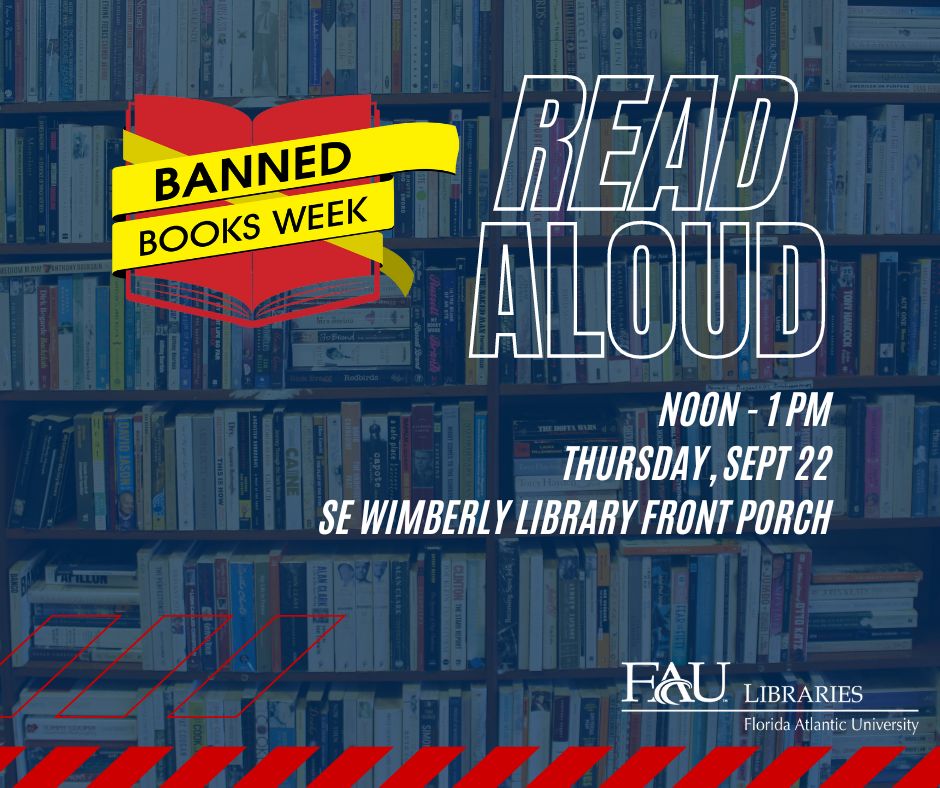 Join the FAU Libraries in celebrating the freedom to read by listening to excerpts from banned books read by members of the FAU community. The Read Aloud is hosted outside of the S.E. Wimberly Library on September 22, from 12 to 1 p.m. You can volunteer to read an excerpt from a banned book, bring your own, or choose from the selection provided.  
From September 19 to 23, check the Banned Book Displays at Wimberly and Jupiter Libraries and look for the Wanted! posters of banned books characters. 
Banned Books Week: Celebrating the Freedom to Read is an annual American Library Association event observed during the last week of September. Banned Books Week brings awareness to open access to information and intellectual freedom.