Subtitle
Open Access Fees Waived for FAU Faculty and Affiliates Who Publish in Select Cambridge University Press Journals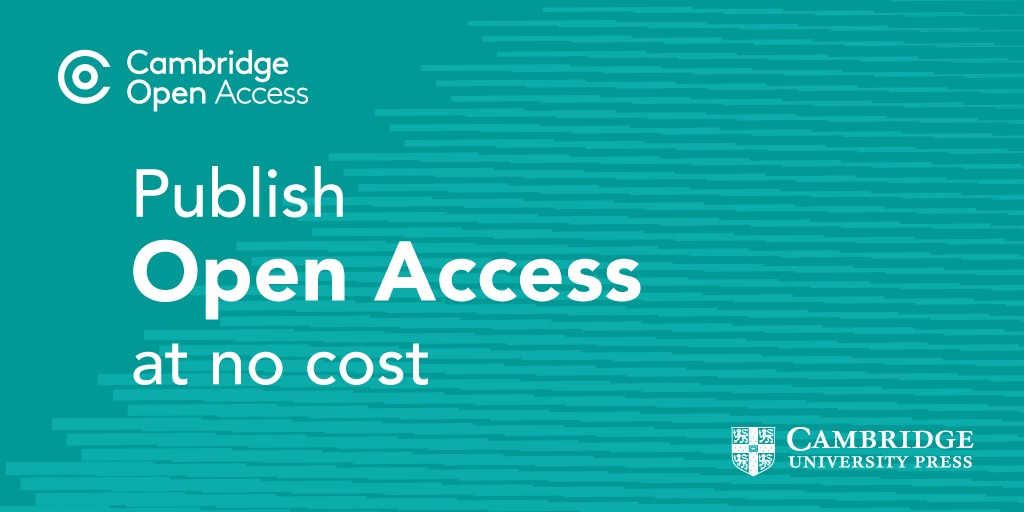 Cambridge University Press now offers waivers to FAU and other State University System (SUS) affiliates who want to make their articles Open Access in its select journals.   Cambridge and the SUS entered a read and publish agreement to support Open Access publishing by waiving author or article processing costs, known as APCs. 
To be eligible for this agreement, articles must have the following:
A corresponding author is an affiliate of FAU or a SUS.
The article is original research that may be a research article, review article, rapid communication, brief report, or case report.
Acceptance in a Cambridge University Press journal is included in the agreement (see its list).
Acceptance for publication from January 1, 2021.
"This is an exciting opportunity for FAU authors to participate for the first time or increase their participation in the Open Access publishing model through Cambridge University Press," says Amy Kornblau, Interim Dean of Libraries.
This read and publish agreement includes a multidisciplinary range of journals such as American Antiquity, Architectural Research Quarterly, Journal of Management and Organizations, Palliative and Supportive Care, and Journal of Social Policy.
Additional Information
About Open Access
Open Access is a publishing model that shifts the costs of accessing scholarly work from subscribers to authors or institutions.  It changes the availability of journals, books, and other works from behind a paywall to become more openly available.  Open Access gives more exposure to scholarly works, resulting in wider research, increased downloads, and use in research.  Register for the Cambridge University Press webinar The Open Access Advantage on May 11, 2022, at 3:00 PM for more information on Open Access and the read and publish agreement.