Subtitle
Assistive Technology Workstations in the Instruction and Engagement area
Featured Image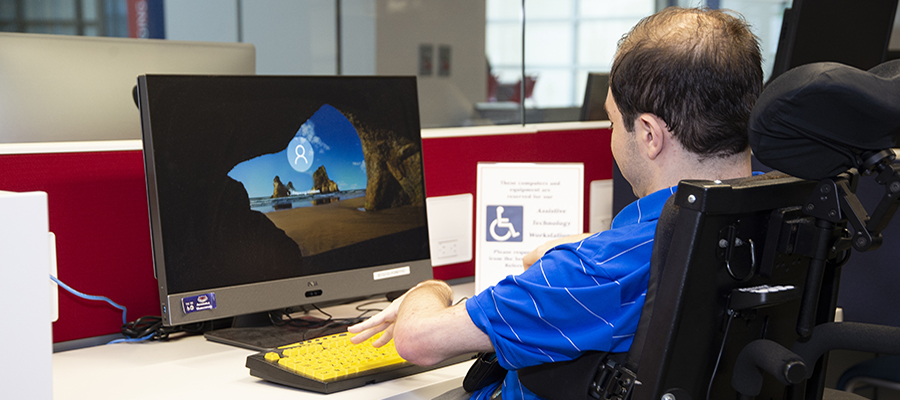 The S.E. Wimberly Library has two assistive technology workstations available for use by persons with disabilities in the Instruction and Engagement Department. The equipment, which has ADA compliant software, is set up on study carrels with extra high table tops to accommodate persons in wheelchairs. The workstations are set back-to-back just outside the east door of the Instruction and Engagement Offices (LY157). This equipment is reserved for persons with disabilities. Student with disabilities can log into these workstations using their FAUNet ID and Password. This equipment is located in the Instruction and Engagement area to insure that students with disabilities have easier access to the equipment and that assistance by Instruction and Engagement staff in its use is readily available. 

If you need instruction on the use of this equipment, you may schedule an appointment with the Instruction and Engagement staff by calling (561) 297-3785. 

Adaptive technology software is available on both these assistive technology workstation computers.