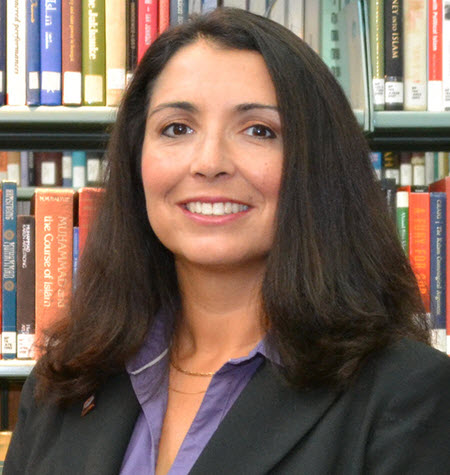 Kristy Padron
Interim Assistant Dean of Public Services
Access Services
(561) 297-1029
Wimberly Library Room 132B, 777 Glades Road, Boca Raton, FL 33431
Coursework for Master of Public Administration, Florida Atlantic University, Boca Raton, FL
M.L.I.S., Wayne State University (Library and Information Science), Detroit, MI
B.A., Michigan State University (English), East Lansing, MI
B.A., Michigan State University (Psychology), East Lansing, MI
A.A., Grand Rapids Community College (Liberal Arts), Grand Rapids, MI
Padron, K. (2023).  Research guides.  Florida Atlantic University Libraries: Boca Raton.  https://libguides.fau.edu/prf.php?account_id=40470
Edwards, S., & Padron, K. (2022).  "We had to realize quickly how to do things virtually":  How faculty and staff at the Florida Atlantic University Libraries adapted work tasks to the COVID-19 pandemic.  Poster presented at Florida Library Association annual conference, Ponte Vedra, FL.  http://purl.flvc.org/fau/fd/FAUIR000467
Padron, K. (2020). Library presence in a nursing faculty online teaching module. Poster presented at Association of College and Research Libraries Distance Learning Section, Distance Library Instruction Virtual Poster Session.  
Padron, K. (2018). Academic library use among women and underrepresented minorities in STEM. Poster presented at the American Library Association annual conference, New Orleans, LA. http://purl.flvc.org/fau/fd/FAUIR000468
Carlson, R. M., Padron, K., & Andrews, C. (2018).  Evidence-based instructional strategies for adult learners: A review of the literature.  Codex: The Journal of the Louisiana Chapter of the ACRL, 4(4).  http://journal.acrlla.org/index.php/codex/article/view/137
Padron, K.  (2017).  Library assessment project report: Upper-level STEM student library use study.  Florida Atlantic University: Boca Raton. http://purl.flvc.org/fau/fd/FAUIR000225
Ergood, A., Padron, K., & Rebar, L. (2012).  Making library screencast tutorials: Factors and processes.  Internet Reference Services Quarterly, 17(2): 95-107.   https://doi.org/10.1080/10875301.2012.725705
Nichols, J.W., Spang, L., & Padron, K. (2005/2006).  Building a foundation for collaboration: K-20 partnerships in information literacy.  Resource Sharing & Information Networks, 18(1/2): 5-12. https://doi.org/10.1300/J121v18n01_02
When Kristy is not busy with being a librarian, she likes to travel, be outdoors, and enjoy south Florida's cultural events.