FAU Faculty
​​​​​​
Dawn Frood, is the Discovery Services Librarian and Liaison Coordinator for Florida Atlantic University Libraries. She has worked at FAU for 5 years. Dawn earned an M.L.I.S. from the University of South Florida in 2007 and an M.S. in Information Systems and Technology in 2017. She has held several leadership positions within the Palm Beach Library Association that include: Vice-President, President and Immediate Past President. She has also represented Academic Libraries on the PBCLA Board of Directors. As member of the Executive Committee the Center for Women, Gender, and Sexuality Studies and of the Libraries' Diversity and Inclusion committee Dawn is an advocate for equity on campus.
Homayoon "Amir" Abtahi, is currently an Associate Professor of Mechanical Engineering at Florida Atlantic University.  He received his Ph.D. in Mechanical Engineering from M.I.T. in 1981 and joined Florida Atlantic University in 1983.  In addition to his academic activity, he has a wealth of practical experience, much of which has been obtained as a practicing design-build engineer installing solar energy systems. He is a Registered Professional Engineer in the State of Florida, and is a member of a number of engineering societies including (IEEE), ASES (American Solar Energy Society), and SAE.
In addition to holding LEED Certification since 2007, Abtahi is a Certified General Contractor and a Certified Solar Contractor in the State of Florida.  His interests range widely from stationary PV systems to mobile hydrogen PEM Fuel Cells, and design of integrated capacitor/battery power modules.
In 1985, Abtahi installed the first known solar power system in Venezuela and was responsible for the first known application of solar power for post-hurricane emergency in the aftermath of Hurricane Hugo, St. Croix in 1989, and for Hurricane Marilyn in St. Thomas in 1995.  In 1989, he published the first comprehensive catalog of 12-V appliances for use with PV systems.
Abtahi has installed solar powered pumping, lighting and communication systems in the Caribbean, Central and South America, Bangladesh and India.  In the 2008-2010 time period, he was responsible for design and installation of over 100 residential and 20 commercial/industrial PV systems, and over 1 Million BTU-Day of solar hot water and solar process heat systems. His more recent projects include a hot water system for a college campus in Gainesville, a PV system to support an aquaculture research center at FAU's Harbor Branch campus and design of numerous residential and commercial solar PV systems. 
Mahesh Neelakanta, is the Director of Technical Services for the University Libraries. He has worked at FAU for 19 years. Mahesh earned his master's and bachelor's degrees in Computer Science from FAU. Prior to the Library, Mahesh was the Director of IT at FAU's College of Engineering and Computer Science, where he was instrumental in the technology aspects of the Green Building and bringing a hybrid desktop computing environment to the students, faculty, and staff. His areas of interest include Cloud Computing, Internet of Things (IoT), Artificial Intelligence/Machine Learning (AI/ML), and 3D Visualizations (Game Development, Simulations, and Virtual Reality) and Electronics. He has been an advisory committee member at VMWare and has published whitepapers on Virtual Desktops Infrastructure.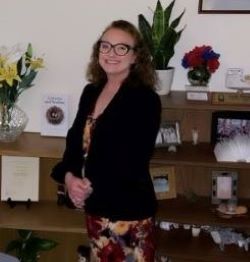 Leah Plocharczyk, is the Director of the John D. MacArthur Campus Library at FAU's Jupiter campus and has been a professional librarian for FAU since 2007.  She earned her MLS from the University of South Florida in 2007 and an MA in Sociology from FAU in 2004. She is active in mentoring students, as well as leadership and library outreach. She has published articles on library collaboration with marine mammal stranding networks and conflict management within libraries. She co-authored a book about the importance of library book clubs as educational tools for adults with intellectual disabilities. Leah co-chaired the Science Outreach Committee for the Jupiter library and collaborated with the outreach coordinator to bring in members of the public and the FAU community to learn how to respond to a marine mammal stranding on our local beaches.  As part of her training, she attended a Volunteer and Marine Unit Interagency Coordination Workshop: Advanced Techniques in Marine Mammal Stranding, Rescue, and Rehab. In addition, she worked closely with Dr. Barbara Brunnick. Director of the Taras Oceanographic Foundation (and the Palm Beach Dolphin Project) to assist with photo identification of bottlenose dolphins (Tursiops truncates) to obtain baseline data.  During this project, she identified individuals as resident or transient members of the dolphin populations found in Palm Beach County.  She was also the Secretary of the Palm Beach County Marine Mammal Stranding Committee in January 2014.  In 2013, Leah became a trained Responder and Volunteer for the Manatee Rescue with the Florida Fish and Wildlife Center.
senior design students, group 9 
Ajah Pinnock (Team Leader)
Graduation Date: Summer/Fall 2023
Degree: Bachelor of Computer Science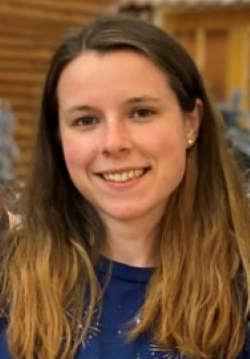 Emma Rowe
Graduation Date: May 4th, 2023
Expected Degree: Bachelors Electrical Engineering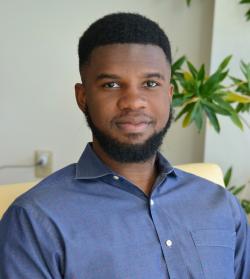 Mikenson Pierre
Graduation Date: May 4th, 2023
Degree: Bachelor of Computer Science
Picture ​​​​​​Coming Soon
Orlando Pazos
Graduation Date: May 4th, 2023
Expected Degree: Bachelors Electrical Engineering
 San JOSE STATE UNIVERSITY Spring 2023 INFO250 PROJECT 
Jennifer Dawes
Expected Graduation: Spring 2024

The instructional design was completed as a project in Design & Implementation of Instructional Strategies for Information Professionals

Jennifer Dawes, is working toward a Masters in Library and Information Science from San José State University. With an expected graduation in Spring 2024, her coursework focus has been a cross between public library and digital asset management. Building from her prior work in government and nonprofit sectors on social equity and sustainability issues she continues to pursue ways to serve the community. At the SJSU iSchool, she served as blog lead for the SJSU ALA Student Chapter and is part of the inaugural SJSU Sports Analytics Team. The seeds of a career in library and information science were planted when launching a regional effort to collect veteran's stories for inclusion in the Veterans Oral History Project at the Library of Congress.