Subtitle
Electronic Resources at FAU Libraries
Featured Image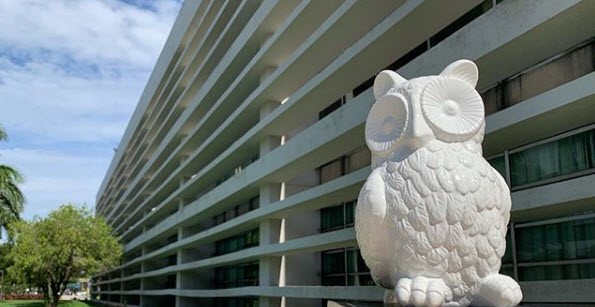 IMPORTANT INFORMATION  ABOUT ELECTRONIC RESOURCES AT THE FAU LIBRARIES
Through a statewide initiative that launched July 13, 2021, all libraries within Florida public universities and colleges, including the FAU Libraries, upgraded their online discovery platforms to an integrated, centralized system known as Alma and Primo VE, providing FAU students, staff, and faculty with enhanced access to library collections at FAU and at public universities and colleges statewide.
As with any new system migration, ensuring seamless access to library collections is our top priority, and requires a significant amount of time and effort.  During the current post-migration phase, we at the FAU Libraries are vigorously working to troubleshoot access to content issues that arise, and we ask that patrons alert us to problems they experience at eresources@fau.edu so that we can prioritize those instances for repair.  If we experience a delay in repair, it's likely because we sometimes have to rely on third parties to resolve the problem.  Nevertheless, we often can provide direct links and permanent links ("permalinks") as a temporary solution while troubleshooting is underway.
For more details and FAQs about the new platform, please visit the FAU Libraries' Next-Generation Library System webpage.  
What are electronic resources?
Electronic resources, or e-resources, are the items located within the FAU Libraries' online collection and include:
The FAU Libraries offer a wide array of e-resources, which are accessible to authorized users whether on campus or off campus. For more information about using e-resources at the FAU Libraries, please see our policy details. 
Who can use the FAU Libraries' e-resources REMOTELY?
Due to license agreements with the vendors and publishers who provide content, only current FAU students, staff, and faculty may connect to our e-resources from off campus. See the FAU Libraries' borrower privileges page for complete details.   
How do I locate e-resources?
OneSearch is the FAU Libraries' default search space for locating items in various formats, including e-resources, such as digital books, online articles (scholarly, popular, and newspaper), and streaming video.
For immediate assistance in locating e-resources, contact Ask-A-Librarian, and watch our video about finding and evaluating e-resources in the FAU Libraries!
What IS OpenAthens?
OpenAthens is a gateway service that provides access to the FAU Libraries' licensed electronic resources. For the first time, you will have access to the Libraries' e-resources without having to be on the Libraries' website! See our OpenAthens page for more details, or contact eresources@fau.edu with questions.
What if I experience a problem in locating e-resources?
If you experience access issues with any e-resources, contact eresources@fau.edu or complete a Primo VE issues form. Please provide as much information as you can about the question you have or the problem you're experiencing. When we receive your email or form, we will assess the situation and contact you ASAP. For evening and weekend assistance, Ask-A-Librarian!