Subtitle
Electronic Resources at FAU Libraries
Featured Image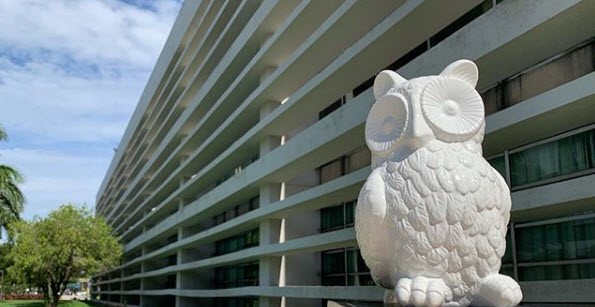 What are electronic resources?
Electronic resources, or e-resources, are the items located within the FAU Libraries' online collection and include:
The FAU Libraries offer a wide array of e-resources, which are accessible to authorized users whether on campus or off campus. For more information about using e-resources at the FAU Libraries, please see our policy details. 
Who can use the FAU Libraries' e-resources?
Due to the COVID-19 pandemic, access to computers in any of the Libraries' buildings during the Spring 2021 semester is limited to current FAU and Palm Beach State College students who have active Owl Cards or Panther Cards . 
Due to license agreements with the vendors and publishers who provide content, only current FAU students, staff, and faculty may connect to our e-resources from off campus. See the FAU Libraries' borrower privileges policy for complete details.   
How do I locate e-resources?
OneSearch is the FAU Libraries' default search space for locating items in various formats, including e-resources, such as digital books, online articles (scholarly, popular, and newspaper), and streaming video.
For immediate assistance in locating e-resources, contact Ask-A-Librarian, and watch our video about finding and evaluating e-resources in the FAU Libraries!
What IS OpenAthens?
OpenAthens is a gateway service that provides access to the FAU Libraries' licensed electronic resources. For the first time, you will have access to the Libraries' e-resources without having to be on the Libraries' website! See the OpenAthens page for more details, or contact openathens@fau.edu with questions.
What if I experience a problem in locating e-resources?
If you experience access issues with any e-resources, contact openathens@fau.edu or complete an OpenAthens Issues Form. Please provide as much information as you can about the question you have or the problem you're experiencing. When we receive your email or form, we will assess the situation and contact you ASAP. For evening and weekend assistance, Ask-A-Librarian!