Subtitle
Ka-pow! Bam! Boom!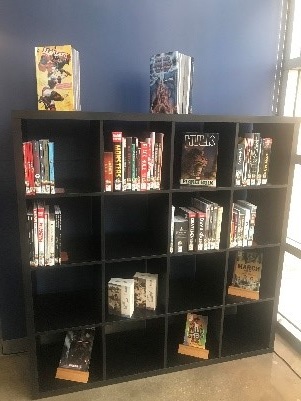 To kickoff 2022, the SE Wimberly Library at FAU is excited to announce our new comic and graphic novel collection.  The FAU Libraries strive to build a robust and diverse collection that not only meets the scholarly needs of our students and faculty but also provides an opportunity for personal enrichment.  This new collection includes books and DVDs across the comic genre - everything from superhero titles to family favorites.  Many of our titles present a modern take on classic themes to include BIPOC and LGBTQ+ characters. 
Fans of comics and graphic novels can check out our newest collection located in the lobby in front of the windows or visit our online catalog to browse the collection.   
Have an idea? If you would like to suggest additional titles to be considered for this growing collection please visit this link.